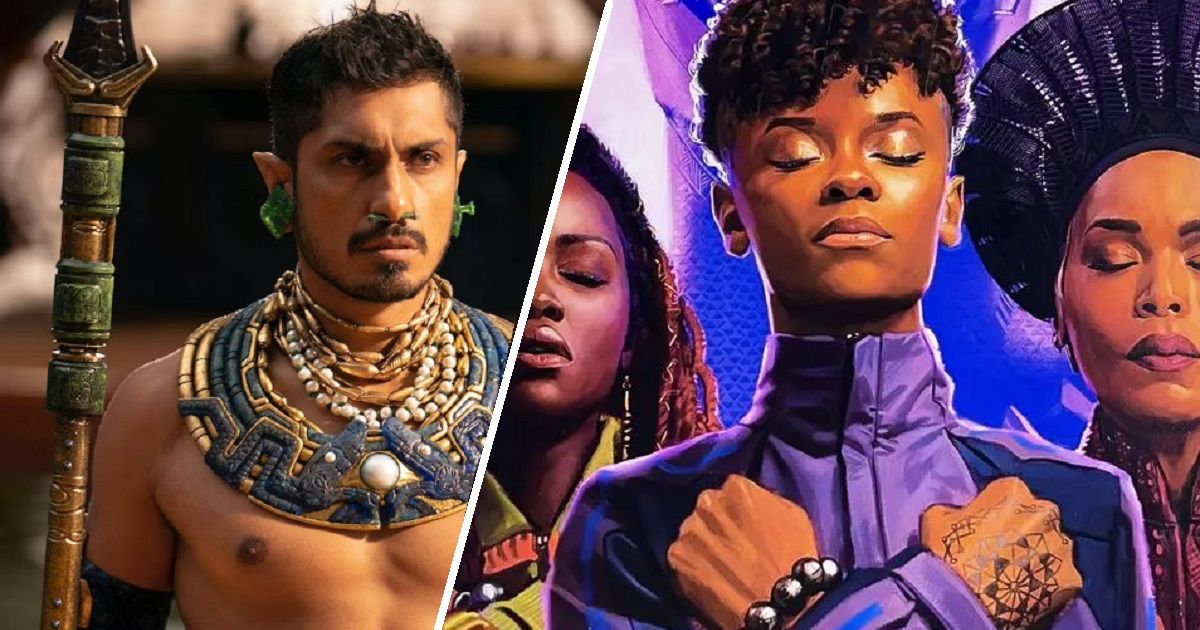 Director Ryan Coogler has hyped the role of Namor the Submariner in Black Panther: Wakanda Forever, calling the character a "dream antagonist." Speaking with Empire, the filmmaker teased how Namor will factor into the Marvel sequel and explained why the underwater ruler is the perfect bad guy following the loss of T'Challa. Check out what Ryan Coogler said below.
"The contrast between T'Challa and Namor – their characters, and their nations – just leaps off the page. He's a dream antagonist."
According to Coogler, it is the contrast between Namor and T'Challa that makes him so well-suited for Black Panther: Wakanda Forever. Both are rulers of secret, powerful civilizations, and both will do whatever it takes to keep their people safe. But while there are many similarities between Namor and T'Challa, there is one major difference: T'Challa has kept the Wakanda secret no more.
Thus, with Wakanda now revealed to the world, Namor has concerns that his underwater kingdom of Talocan will be next, putting the king on a collision course with the surface world.
Sadly, while fans have seen T'Challa and Namor clash in the pages of Marvel Comics, this is not something that will happen on the big screen due to the untimely death of Black Panther star Chadwick Boseman. Instead, Namor will face off with those close to T'Challa, including Letitia Wright as Shuri, Winston Duke as M'Baku, and Lupita Nyong'o as Nakia.
Namor is a Mutant in Black Panther: Wakanda Forever
Debuting in early Marvel Comics in 1939, and created by writer-artist Bill Everett, Namor comes to be after his human father falls in love with an Atlantean Princess. Namor, also known as the Sub-Mariner, is often depicted as an anti-hero, switching allegiances depending on what is best for his beloved underwater kingdom. He possesses the powers of super-strength, speed and stamina, as well as being able to survive underwater, and has the power of flight thanks to vestigial "wings" on both of his ankles.
The character is traditionally known as Marvel's first mutant, and Tenoch Huerta, who will portray Namor in the Black Panther sequel, has now confirmed that this will be carried over into the character's MCU debut.
"In Marvel Studios' 'Black Panther: Wakanda Forever,' Queen Ramonda (Angela Bassett), Shuri (Letitia Wright), M'Baku (Winston Duke), Okoye (Danai Gurira) and the Dora Milaje (including Florence Kasumba), fight to protect their nation from intervening world powers in the wake of King T'Challa's death," the official Black Panther: Wakanda Forever synopsis reads. "As the Wakandans strive to embrace their next chapter, the heroes must band together with the help of War Dog Nakia (Lupita Nyong'o) and Everett Ross (Martin Freeman) and forge a new path for the kingdom of Wakanda."
Directed by Ryan Coogler, who has co-written the screenplay with Joe Robert Cole, Black Panther: Wakanda Forever stars Letitia Wright, Lupita Nyong'o, Danai Gurira, Winston Duke, Florence Kasumba, Dominique Thorne, Michaela Coel, Martin Freeman, Angela Bassett, and Tenoch Huerta as Namor.
Black Panther: Wakanda Forever is scheduled to be released in the United States on November 11, 2022, as the final film in Phase Four of the MCU.
#Black #Panther #Perfect #Antagonist #Namor #Ryan #Coogler

( With inputs from movieweb )