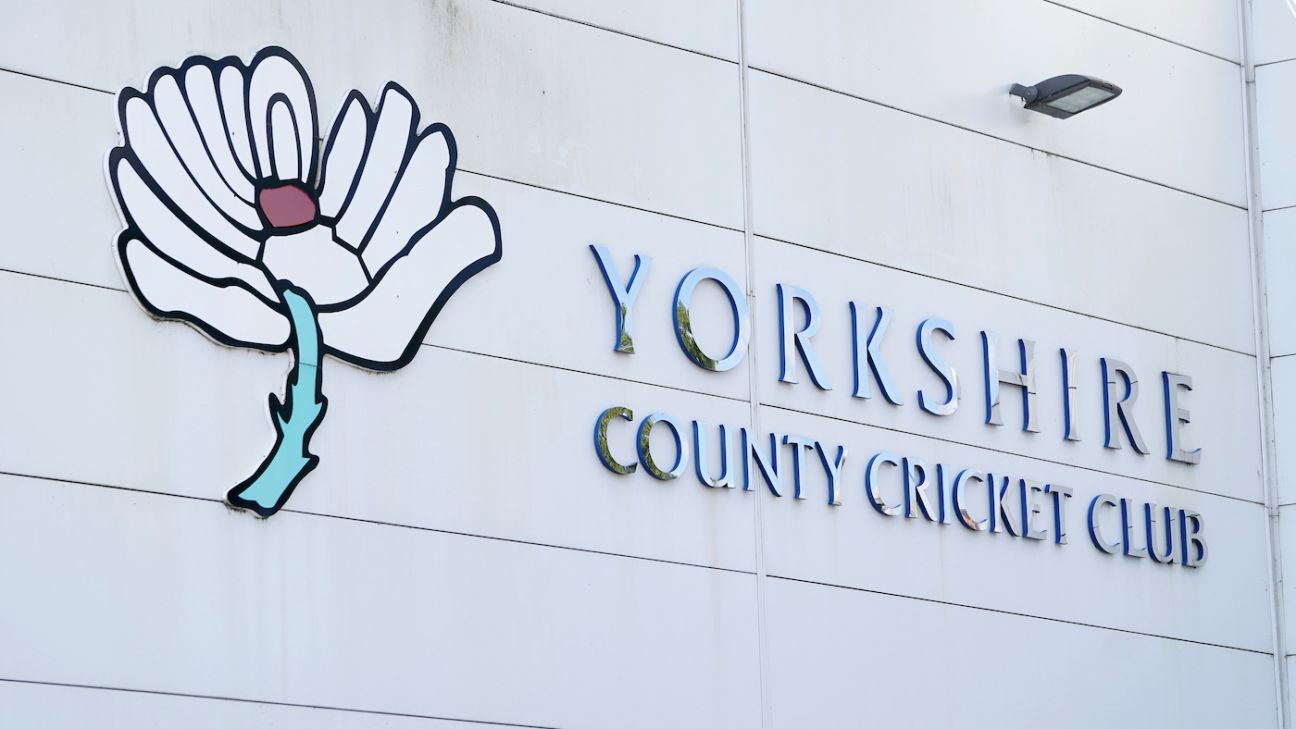 The bans will only take effect if the individuals seek to return to playing/coaching within the ECB's jurisdiction. They each have until Friday, June 9 to appeal the CDC decisions.
Gale, the former Yorkshire captain who went on to be head coach between 2016-2021, was fined £6000 and given a four-week suspension from coaching, although he has not been involved with the game since being sacked by the club.
Ballance, who retired last month having recently switched from representing England to Zimbabwe, received a £3000 fine and six-match playing suspension, having admitted to his offence in advance of the hearing. Bresnan and Hoggard, both former England internationals, were fined £4000, with Bresnan also receiving a four-match ban.
Both Blain, the former Scotland seamer, and Pyrah, who was Gale's assistant at Yorkshire, were handed £2500 fines. All six were reprimanded and urged to take an "appropriate racism/discrimination education course identified by the ECB", at their own expense.
The charges were laid in the wake of evidence given by former Yorkshire allrounder
Azeem Rafiq
, following revelations before a parliamentary select committee in 2021. A seventh player, former England captain
Michael Vaughan
, was cleared of a similar charge of using racist language.
Yorkshire, who admitted four ECB charges ahead of the hearings in March, also face being penalised, with the CDC panel – made up of chair Tim O'Gorman, Mark Milliken-Smith KC and Dr Seema Patel – set to hear submissions on June 27.
(With Inputs from ESPN)

#Bans #Ballance #Bresnan #Gale #CDC #announces #Yorkshire #racism #sanctions