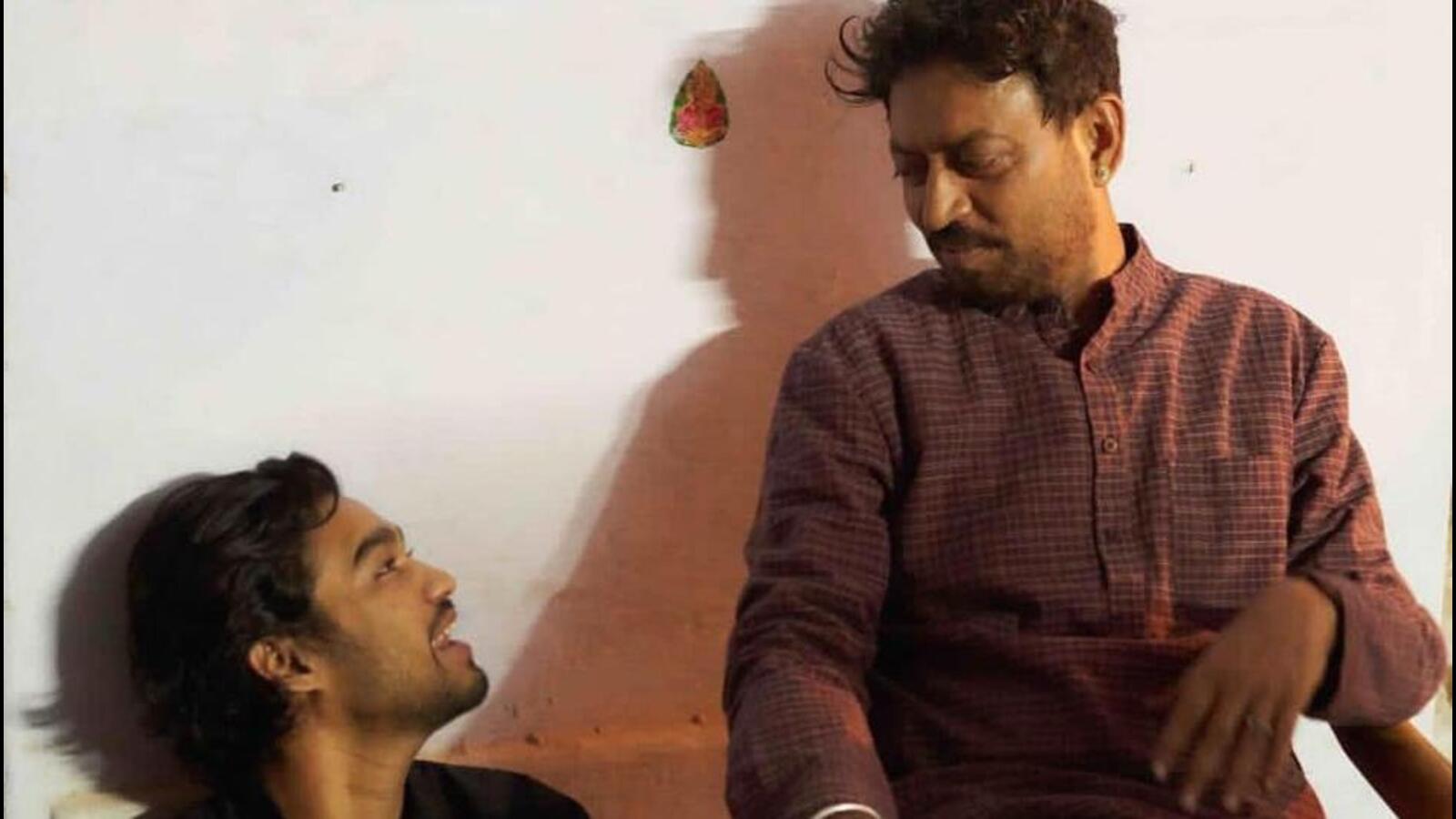 Late actor Irrfan's son Babil Khan has followed his father's footsteps and embarked on a journey in the film industry with his web film, Qala, and he is determined to take his legacy forward, which he says is more than just fame and stardom.
"Baba's legacy is not about acting, fame, stardom or anything as limited as this, it is about the essence of being human and the depth of that exploration. Baba's legacy is not limited to me or his bloodline," Babil says.
The 24-year-old continues, "If your soul was moved by him in some way then the legacy lies in your arms too, we are all one big family and any person willing to work on the evolution of their consciousness is working towards the same goal as baba. The legacy lies with us all, let's not limit it with a single person".
It is these deep pensive thoughts during the conversation that reminds one of Irrfan. Not to forget the smile and the intensity in the eyes, which is the same. And Babil is happy to embrace every bit of comparison note that comes his way, while sticking to individuality.
"I rejoice with how fondly he is remembered and the love with which his life is celebrated rather than allow my ego to burden me with worries of that which is impossible; I will never be him, or try to be because I am me and it would be a waste of a life to try to be someone else. The whole point is to stay true to yourself against the adversities, your individuality is a gift," says Babil, who is getting rave reviews for his performance as Jagan, a singer in the 1930s, in the web film.
Talking about his maiden project, he says, "I don't think the audience's feedback is ever a consideration in the prep for a role. The gratification and validation received by any artist from their audience is an important element in the artist's growth… So you can imagine how overwhelmed I am with gratitude to absorb the response for Qala, still I cannot allow myself to be consumed by it".
In fact, even before starting his acting journey, Babil has had his first tryst with stardom when he walked alongside his father at several public events, watching his well wishers get overwhelmed in his presence.
"I remember baba would get mobbed sometimes and I would have to be physically removed from his side for my safety. I didn't care about Irrfan Khan in those moments, I just wanted to stay by my father's side. Fame is a strange experience," he says recalling those moments.
Babil has always mentioned his father as his "best friend", with his social media posts also reflecting the same especially after his demise in 2020.
Opening up about the same, he says, "The love that we received after baba's demise was so pure and I remember one very distinct statement that almost everybody had said to us which was 'it felt like we've lost one of our own family member'."
"So when the loss was felt by people and his fans as personally as it was, it became important for me to give back to his fans, glimpses and slivers of his life that I possessed. It was important for me to share his life with the people that felt like they had lost one of their own, a familial bond formed with his fans; 'if you thought of him as a father too, then you can think of me as your brother', a feeling of that sort. Even after his death, he united us all," shares Babil.
Now, how does your baba continue to guide you in your journey as an artiste? "Through my conversations with his ghost," Babil mentions on a parting note.
#Babil #comparison #father #Irrfan

(With Inputs from hindustantimes)