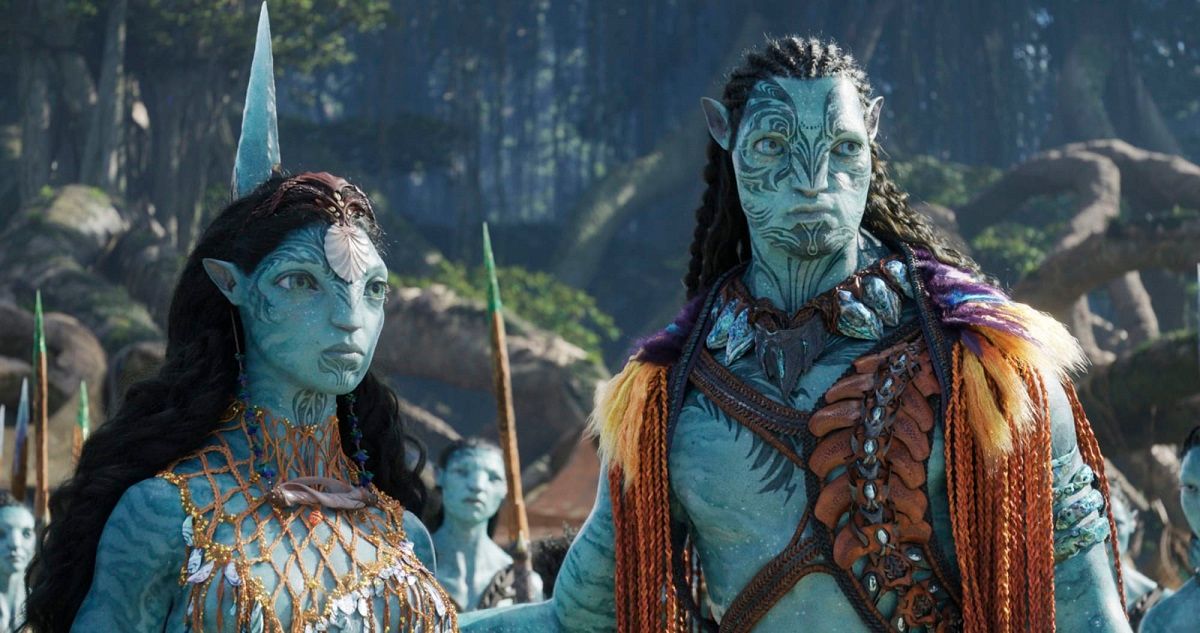 All-powerful blockbuster director James Cameron has teased the unpredictability of his long-awaited sequel, Avatar: The Way of Water. Speaking with IGN, Cameron assured fans (fans who have waited 13 years for an Avatar follow-up) that Avatar: The Way of Water will not simply be another obvious sequel. The filmmaker is in fact so confident that he does not believe that anyone will be able to guess the story's twists, turns, and revelations.
"I guarantee you, you won't be able to predict it. What people hate the most is to go and see a movie and say 'oh… predictable.' This is not predictable, I don't think. I defy anybody to predict where this story goes."
Considering that it has taken more than a decade for Avatar: The Way of Water to take shape, it would certainly be a major disappointment to simply be presented with a predictable turn of events in the world of Pandora. It seems that Cameron is fully aware of this, as well as the flaws that can often befall sequels, and promises to provide audiences with all manner of surprises after all this time.
Of course, Cameron has an incredible catalog when it comes to sequels, with both Aliens and Terminator 2: Judgment Day considered as some of the greatest examples of follow-ups ever in cinematic history. Here's hoping that Avatar: The Way of Water will add its name to that list.
Avatar: The Way of Water Will Begins to Tell the Story of the Sully Family
Set more than a decade after the events of the first film, Avatar: The Way of Water begins to tell the story of the Sully family, the trouble that follows them, the lengths they go to keep each other safe, the battles they fight to stay alive, and the tragedies they endure.
Avatar: The Way of Water will introduce audiences to Jake (Sam Worthington) and Neytiri's (Zoe Saldaña) new family, which will include several native Na'vi children, Neteyam (Jamie Flatters), Lo'ak (Britain Dalton), and Tuktirey (Trinity Bliss), as well as the human child Miles Socorro, also known as Spider, who is absent from the new image. Played by The Night Sitter star Jack Champion, Spider is taken into the brood of Avatar heroes Jake and Neytiri after being born at the now-abandoned military base on Pandora. Too young to be returned to Earth, Jake decides to take the child in as one of their own.
Directed by James Cameron and produced by 20th Century Studios, Avatar: The Way of Water stars Sam Worthington, Zoe Saldaña, Stephen Lang, Giovanni Ribisi, Joel David Moore, Dileep Rao, CCH Pounder, Matt Gerald, Sigourney Weaver, Kate Winslet, Cliff Curtis, Edie Falco, Brendan Cowell, Michelle Yeoh, Jemaine Clement, Oona Chaplin, Vin Diesel, and CJ Jones.
Avatar: The Way of Water is due for release on December 16, 2022, with further sequels due to land on December 20, 2024, December 18, 2026, and December 22, 2028. Meanwhile, the first Avatar is due to receive a re-release in theaters on September 23, 2022, with remastered picture and sound.
#Avatar #Water #Predictable #Sequel #James #Cameron #Promises

( With inputs from movieweb )