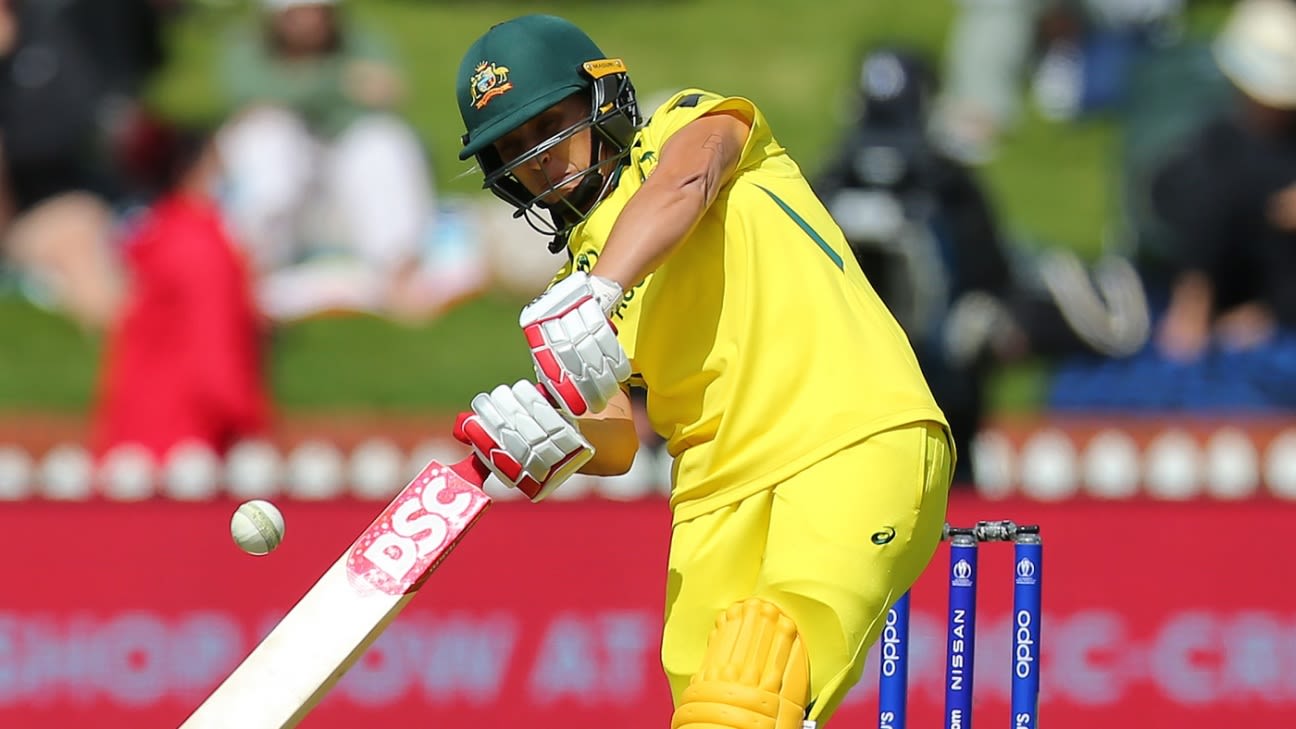 Meg Lanning
has declared the Australian women's team are united in support of indigenous star
Ashleigh Gardner
and her criticism of the side playing on January 26.
Gardner made her views clear
on the subject on Sunday, when she said the day was a "day of hurt and a day of mourning" for indigenous Australians.
The reigning Belinda Clark Award holder will line up in the T20 against Pakistan but has said playing on that date did not sit well with her.
The second T20 against Pakistan was initially scheduled for January 27 in Canberra but was moved to the 26th in Hobart when South Africa abandoned their men's ODI series, which had included a scheduled game in the southern city.
In a move driven by players, Australia will wear an indigenous jersey, wristbands and socks with indigenous colours for the match in Hobart.
The issue is understood to have been first raised months ago by players, who were keen to lead an education space on the issue once being told they would be scheduled to play on January 26.
"It's something that we can't control in terms of the scheduling and playing on that day," Lanning said. "But something we would like to do is acknowledge the sadness and grief that day brings for First Nations people.
"We're going to try to use the opportunity we have to educate ourselves and try to create a better understanding of what it means and their culture. It's a really united front in the group and we all support Ash and her feelings around the day."
Lanning said Gardner was doing "pretty well" after receiving online abuse following her statement, and labelled the allrounder's action as brave. Gardner was with the Australian team at training on Monday, amid a throng of media focusing on the issue.
The subject of January 26 has been a constant challenge for Cricket Australia in recent years, and a subject about which the governing body takes regular input from its indigenous advisory committee.
The organisation dropped the term "Australia Day" from all marketing two years ago, which was met with criticism by then Prime Minister Scott Morrison.
Indigenous elements will also become part of all Big Bash League uniforms from next season, with the women's team to wear a First Nations jersey throughout next month's T20 World Cup.
"It's something that we've been working on as a group for a number years," Lanning said. "We've been trying to use every opportunity that we get to educate ourselves and try to celebrate the culture of First Nations people as well and try to make a point of that.
"We're doing a cultural tour the day before [January 26)] to learn a little bit more. It's something as a group that we've spoken about for the past few years, it hasn't just come up now. We'll continue to do that because we think it's important."
(With Inputs from ESPN)

#Australian #team #rallies #Gardner #January #statement