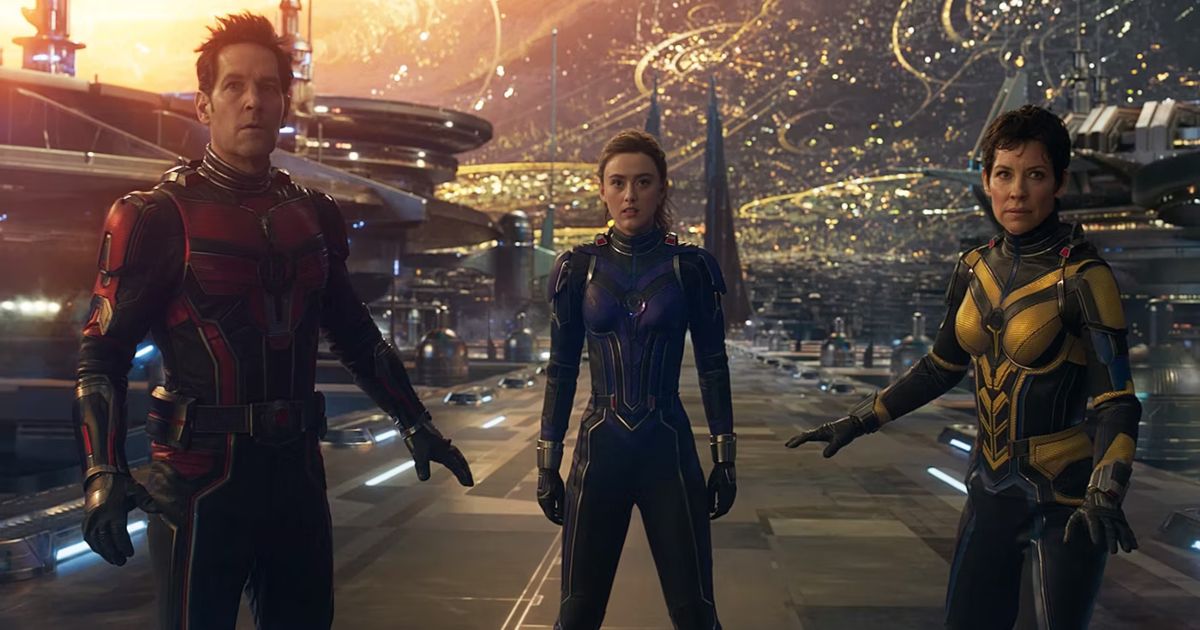 Ant-Man and the Wasp: Quantumania and Eternals are both even with the lowest ratings for the MCU on Rotten Tomatoes.
The third Ant-Man movie has arrived on the big screen, but it's clear that not every critic is impressed. Ant-Man and the Wasp: Quantumania has debuted with a rotten rating of 47% on the Tomatometer at Rotten Tomatoes. That puts it evenly with Eternals, which also has a 47% score and had been holding the record as the lowest-rated MCU movie on the site. As more reviews continue to come in from critics over the coming days and weeks, the score will likely end up changing, but as of now, Ant-Man 3 is at the bottom of the list.
Meanwhile, Ant-Man 3 and Eternals are also tied at CinemaScore with both movies getting a "B" score, making these the only two MCU films to have gotten anything less than an "A" grade. For what it's worth, most filmgoers are enjoying Ant-Man and the Wasp: Quantumania more so than the critics. The sequel has a much higher rating of 84% with its audience score. That gives it a slight edge over Eternals, which has an audience score of 77%.
Thor: Love and Thunder would be the film that's above Quantumania and Eternals on the Rotten Tomatoes list, though there's a bit of a gap, as it has a score of 64%. If you're curious, Black Panther is at the other end of the spectrum, ranking at No. 1 with its 96% score. The rest of the top five would be Avengers: Endgame and Iron Man tied at 94% with Thor: Ragnarok and Spider-Man: No Way Home also tied at 93%.
Related: Eternals Star Kumail Nanjiani Defends Martin Scorsese's 'Right' to Criticize Marvel Movies
Jonathan Majors Steals the Show for Many Viewers
The film features Jonathan Majors as King the Conqueror, and he has stolen the show for many viewers. There are many critics who have praised Majors as Kang while otherwise criticizing what Ant-Man 3 has to offer. That's a good thing, as there have been a lot of teases that Majors' Kang is the next big bad of the MCU, ultimately posing an even bigger threat than Thanos ever had. Chances are we will see him quite a bit in more movies to come, even if Quantumania took a few lashes from some critics.
Also starring as Paul Rudd and Evangeline Lilly as the titular superheroes. Other cast members include Kathryn Newton, David Dastmalchian, Katy O'Brian, Wiliam Jackson Harper, Michelle Pfeiffer, Corey Stoll, Michael Douglas, and Bill Murray. Peyton Reed directed the sequel using a screenplay by Jeff Loveness.
Ant-Man and the Wasp: Quantumania is now playing in movie theaters.
#AntMan #Tied #Eternals #LowestRated #Marvel #Movie #Rotten #Tomatoes

( With inputs from movieweb )