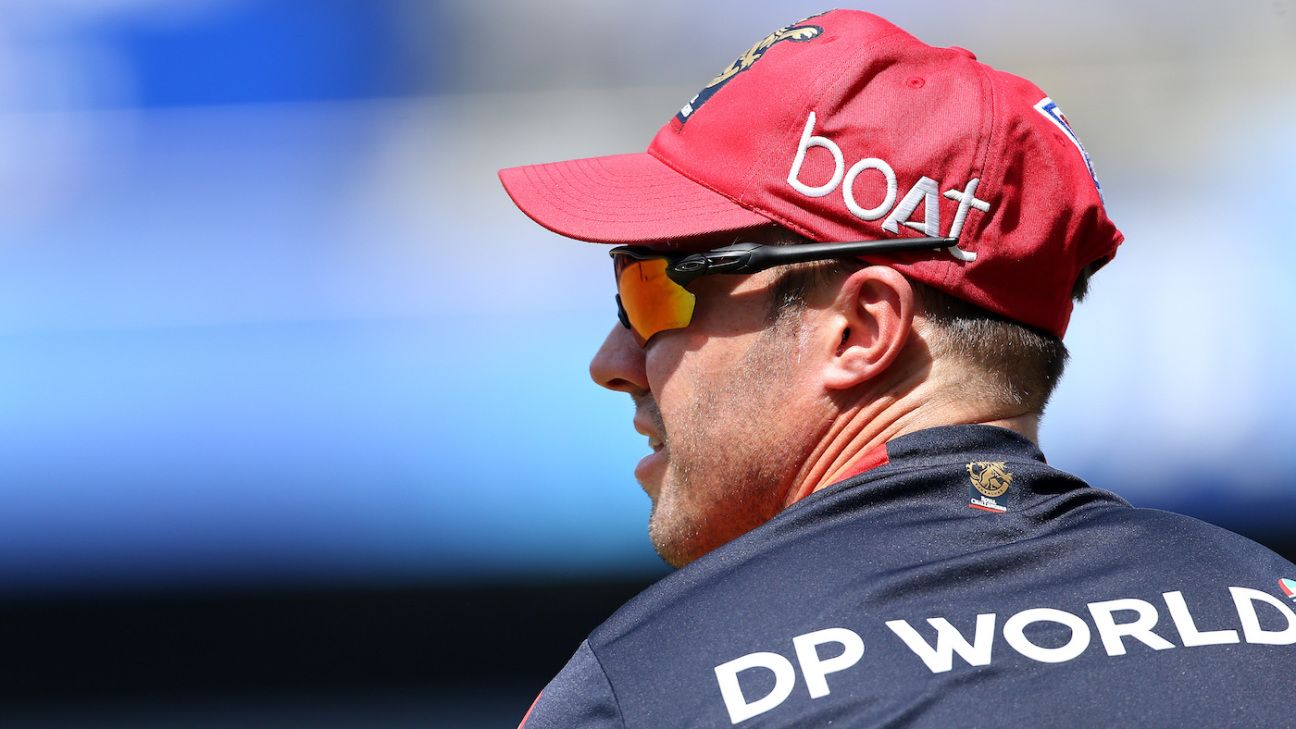 News
"Now, at the age of 37, that flame no longer burns so brightly"
AB de Villiers
has announced his decision to retire from all cricket. This will end his association with all franchise T20 leagues, including Royal Challengers Bangalore, with whom he continued to play in the IPL following his international retirement in 2018.
"It has been an incredible journey, but I have decided to retire from all cricket," de Villiers announced on Twitter. "Ever since the back yard matches with my older brothers, I have played the game with pure enjoyment and unbridled enthusiasm. Now, at the age of 37, that flame no longer burns so brightly."
de Villiers last played for Royal Challengers in the 2021 IPL, where he scored 313 runs in 15 matches. While he continued to play in T20 franchises around the world following his international retirement, he played the most number of matches in the IPL and has been part of all seasons since. Beginning his association with the franchise in 2011, de Villiers has played 157 matches for the franchise and scored 4522 runs at a strike rate of 158.33
"I have had a long and fruitful time playing for RCB," he said in a statement. "Eleven years have just whizzed by and leaving the boys is extremely bittersweet. Of course, arriving at this decision took a lot of time, but after a lot of contemplation, I've decided to hang up my boots and spend quality time with my family.
"I would like to thank the RCB management, my friend Virat Kohli, teammates, coaches, support staff, fans, and the entire RCB family for showing faith and supporting me all through these years. It has been a memorable journey with RCB. Have so many memories on the personal front to cherish for the lifetime. RCB will always be very close to me and my family and will continue to support this amazing team. I am a RCBian forever."
More to follow
(With Inputs from ESPN)

#Villiers #retires #cricket