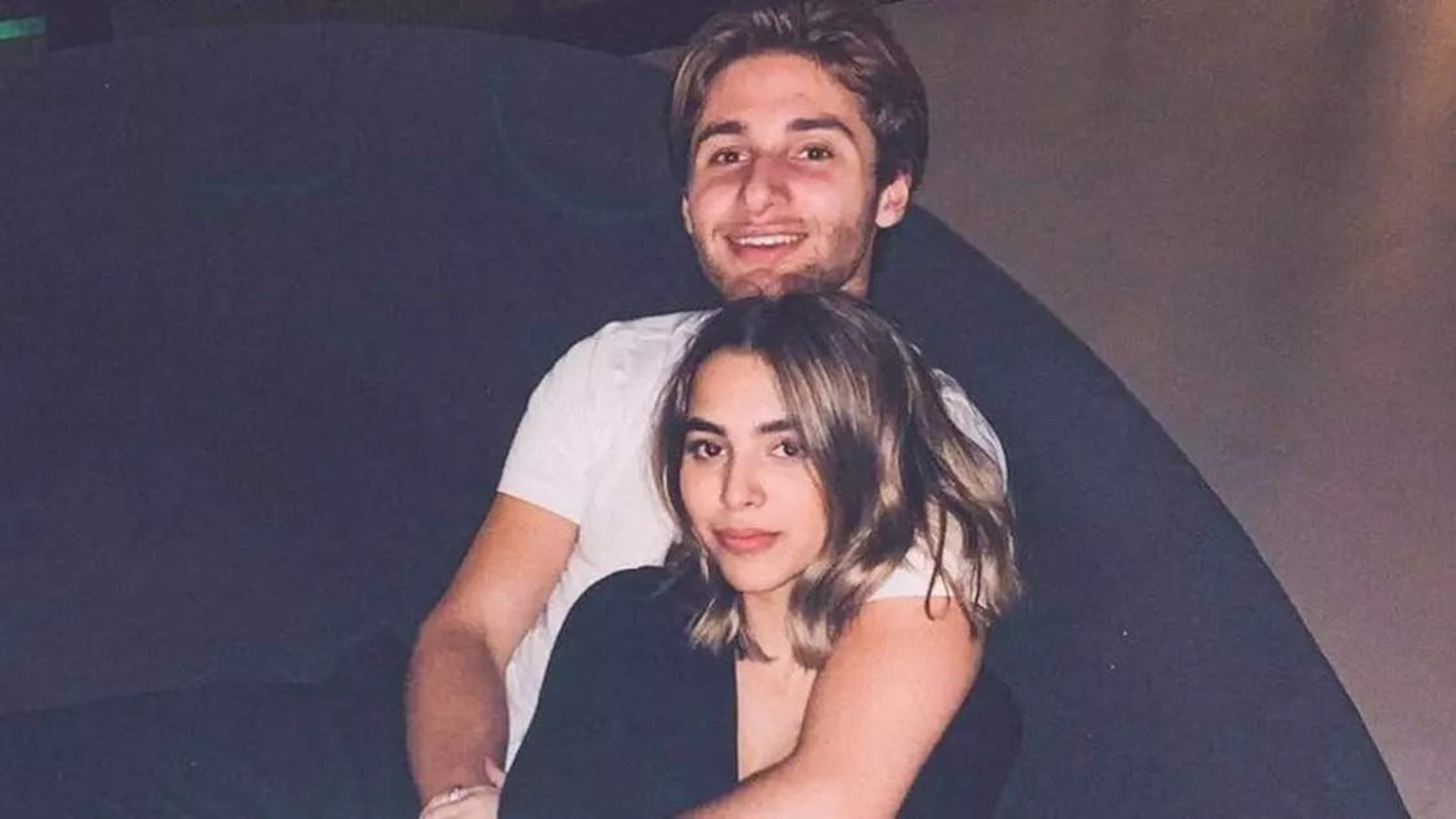 Aaliyah Kashyap and her boyfriend Shane recently went to Bali. They two have been dating for over two years now. 
Aaliyah Kashyap went to Bali with her Italian boyfriend Shane Gregoire recently. On Tuesday, she uploaded her vlog and revealed that Shane was detained at the Bali airport by the authorities. Aaliyah is filmmaker Anurag Kashyap and his ex-wife Aarti Bajaj's daughter. Also Read: Anurag Kashyap's daughter Aaliyah Kashyap on being a 'star kid': 'I get unfair privileges in some forms'
In her vlog, Aaliyah said, "So when I was in the Bali flight I had a proper full-blown panic attack and not even anxiety attack to the point that I was considering telling the air hostess to let me off." She also added, "So at that Bali airport, Shane got detained for some reason and they literally went through each and every item in his bag, even though he just have clothes and protein powder. They didn't believe that he played the harmonium so they asked us for his pictures playing the harmonium. It was so random."
Aaliyah also gave a glimpse of her hotel room, which had a private swimming pool and an outdoor bathtub. They also had Bali's local cuisine and later went for rock climbing in the city.
Aaliyah and Shane have been dating since 2020. In one of her vlogs, Aaliyah had revealed how they met. "On the dating app, I swiped on him first. On Hinge, it's like, you swipe on them, and then there is a like section where you can see who has liked you. And then, you can either like them back or ignore it. So he liked me back and we spoke," she said.
In June, the couple celebrated their second anniversary and shared pictures with each other on social media. Shane also shared their photos and hinted at marriage plans. He wrote, "Happy 2 Year Anniversary to this sweet angel who I call the love of my life. You are my best friend and partner in everything! I am so grateful for all of the joy you bring me each day and the space you give me for me to grow + be myself! Oh how I love you, and sincerely look forward to the day I put a ring on your finger."
Trending Topics to Follow
#Aaliyah #Kashyap #boyfriend #Shane #detained #Bali #airport #checked #item #bag #Watch

(With Inputs from hindustantimes)